Welcome to AEP Escrime
Latest news
June 21st, 20203: Fencing will resume on Wednesday September 6 (September 12 for adults). You can also visit us at the sports Forum organized by the city in the Ranelagh gardens on Saturday, September 9. Don't forget to register ( REGISTRATION, CONTACT US tabs or e-mail) to stay informed.
Fencing: A sport that promotes dexterity, acuity, the spirit of analysis and adaptation, self-knowledge, respect for others, through the rules of the game. A sport that participates in the development of the personality, develops endurance through a practice that is both fun and well controlled.
The Amicale Edouard Petit (AEP) fencing club offers high-quality teaching from a team of dedicated coaches, either for a recreational activity, or competition according the the wish of participants.
We offer free trials: come and try fencing in a friendly and family-oriented atmosphere.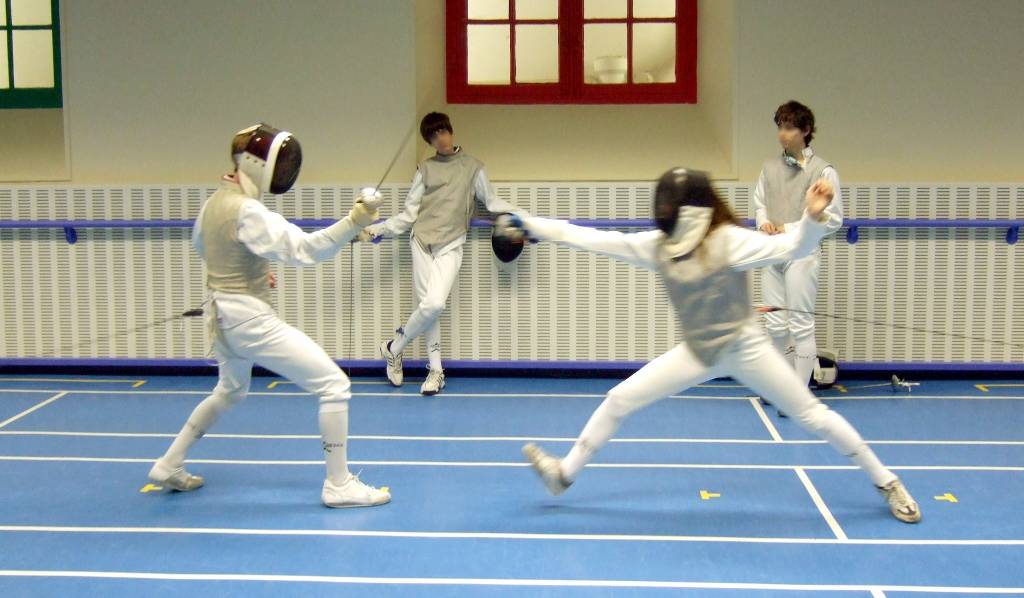 Fencing for everyone at AEP: training slots for every age groups for 6 year-old, including adults, parents and grand-parents without age limit !
Weapons used at AEP:
Foil (all age-groups),
Epée (teens, adults)