Welcome to AEP Escrime
News
January 16, 2021 Due to the sanitary crisis, by decision of the French government, all indoor sports activities are suspended until further notice. Don't hesitate to register (Contact US tab or email) to stay informed about the situation.
Fencing: a sport that promotes mobility skills, sharpness of mind, the sense of analysis and adaptation, self-awareness and respect for others, through the rules of the game. A sport that contributes to personal development, develops endurance through a playful and thoughtful practice.
The Amicale Edouard Petit (AEP) fencing club offers quality teaching, provided by a team of passionate fencing masters, focused on recreational fencing or competition, at the choice of each fencer.
We offer free trials:come and try fencing in a friendly and family-oriented atmosphere.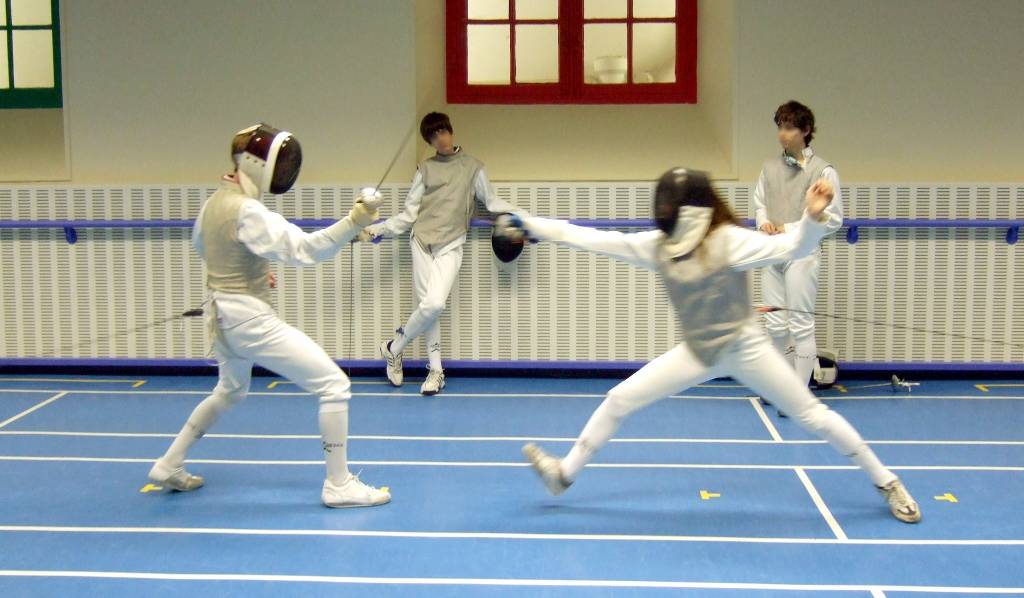 Fencing for everyone at AEP:training slots for eveyone from 6 years of age, including adults, parents and grand-parents without age limit !
Available disciplines:
Foil (all categories) - occasional saber practice during trainings
Epee (teens, adults)